Recent Sales
1317 Divot Ln

Tampa, FL 33612
$235,000
Map to 1317 Divot Ln
Meet Sandra Perez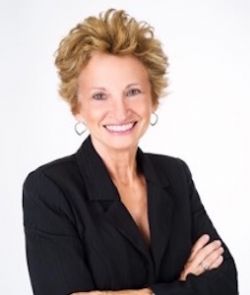 Sandy has been a top-producing agent in the tri-county area for more than 25 years, offering professional assistance to hundreds of buyers and sellers of residential real estate. Born to two amazing Cuban immigrants, Sandy learned that hard work and family values were most important in her community. She became a licensed Realtor while attending college and ultimately graduated with a Bachelor's Degree in Marketing and Business Management. Her career has included time at Century 21, where she had the honor of winning the Centurion Award for Top Producers and consistently ranked as one of their top agents. Also, in the 1990s, Sandy opened up a RE/MAX Executive Realty office and added a title company and a mortgage firm to the business. Fluent in Spanish, Sandy has helped many international buyers relocating to the Tampa Bay area. She has also earned the accreditation of Short Sale and Foreclosure Specialist and is certified to prepare your Competitive Market Analysis. Sandy considers herself "truly blessed with a wonderful husband and two great sons", and in her free time she enjoys boating, fishing, the outdoors and family cookouts. You can reach her directly at 813.368.9611 or by email at realtysandy1@gmail.com.
Text Us Now
Type your cell phone number and click TEXT ME to receive a text from an agent.
Call Us Now!
Call us for immediate assistant by one of our experience and knowledgeable agents.
Click to call with your mobile phone.
Send a Message Now
It's fast and easy to contact an agent. Just fill out the form below and we will contact you.
Testimonials
Knowing that I would be selling a home and purchasing another within the Tampa Bay area, I studied various realtors from afar via marketing and web based info. Ultimately, Ray's professionalism stood out above the others, so I reached out to him as my first choice. From our first meeting to the last piece of transactional info, Ray's competency, ability to solve problems easily, and prioritization of issues was first class. When given the opportunity twice to put his profit before the customer's needs, he chose the customer. It was a pleasure relying on Ray and his associate Josef, and would highly recommend to anyone!
Single Family home in 2018 in Tampa, FL