Recent Sales
17810 Althea Blue Pl

Lutz, FL 33558
$224,467
Map to 17810 Althea Blue Pl
Meet Hector Contreras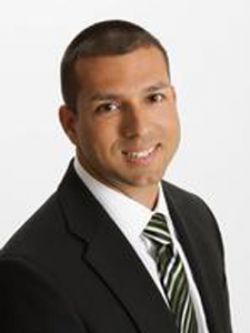 A native of New Orleans, Hector moved to the Tampa Bay Area in 1982. He graduated from the University of Tampa with a Bachelor of Science in Finance. Hector joined Mihara & Associates after 14 years of financial industry experience, the last six of which he worked as a Business Loan Officer and Small Business Underwriter. During this period he won many sales and service awards. Hector's "people helping people" philosophy, which was instilled in him throughout his prior career, is particularly important in his role as a Realtor. Keeping his clients informed of the entire process provides peace of mind and allows a stress free transaction. Hector has accumulated a signifcant amount of experience, selling hundreds of homes and producing mulit-million dollars in sales. This experience is used with each and every transaction to overcome obstacles and provide a postive experience for his clients.
Text Us Now
Type your cell phone number and click TEXT ME to receive a text from an agent.
Call Us Now!
Call us for immediate assistant by one of our experience and knowledgeable agents.
Click to call with your mobile phone.
Send a Message Now
It's fast and easy to contact an agent. Just fill out the form below and we will contact you.
Testimonials
Knowing that I would be selling a home and purchasing another within the Tampa Bay area, I studied various realtors from afar via marketing and web based info. Ultimately, Ray's professionalism stood out above the others, so I reached out to him as my first choice. From our first meeting to the last piece of transactional info, Ray's competency, ability to solve problems easily, and prioritization of issues was first class. When given the opportunity twice to put his profit before the customer's needs, he chose the customer. It was a pleasure relying on Ray and his associate Josef, and would highly recommend to anyone!
Single Family home in 2018 in Tampa, FL