Recent Sales
18111 Atherstone Trl

Land O' Lakes, FL 34638
$280,000
Map to 18111 Atherstone Trl
Meet Daniel Portera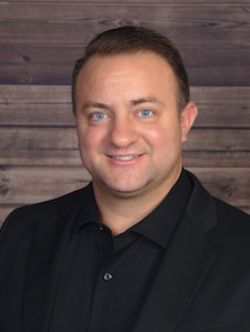 A native Floridian, born and raised in Merritt Island, Daniel has been living in the greater Tampa Bay area for over ten years, so he is very familiar with markets and trends in the area. His number one priority is you, the client. Daniel loves meeting and taking care of people. Having previously worked in the hospitality industry for over fifteen years, he has always had a special interest in real estate. Daniel has been growing and honing his skills ever since his first real estate transaction in 2006. He considers himself a leader in the real estate community, rising above normalcy and pushing the envelope for greater client experience during the home buying and selling process. I have worked side by side with Daniel, and I can tell you that he has all the necessary traits that enable him to be a successful Realtor and get the job done for you. Daniel can be reached at 321-626-0170 or danielportera.tampa@gmail.com.
Text Us Now
Type your cell phone number and click TEXT ME to receive a text from an agent.
Call Us Now!
Call us for immediate assistant by one of our experience and knowledgeable agents.
Click to call with your mobile phone.
Send a Message Now
It's fast and easy to contact an agent. Just fill out the form below and we will contact you.
Testimonials
Knowing that I would be selling a home and purchasing another within the Tampa Bay area, I studied various realtors from afar via marketing and web based info. Ultimately, Ray's professionalism stood out above the others, so I reached out to him as my first choice. From our first meeting to the last piece of transactional info, Ray's competency, ability to solve problems easily, and prioritization of issues was first class. When given the opportunity twice to put his profit before the customer's needs, he chose the customer. It was a pleasure relying on Ray and his associate Josef, and would highly recommend to anyone!
Single Family home in 2018 in Tampa, FL