Recent Sales
3800 Buckinghamshire Dr

Land O' Lakes, FL 34638
$287,000
Map to 3800 Buckinghamshire Dr
Meet Lisa Carroll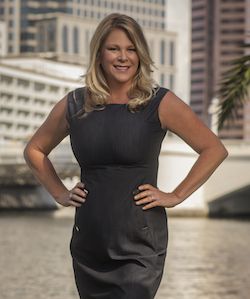 A graduate from University of South Florida with a B.S. in Special Education, Lisa taught children with Autism Spectrum Disorder for Hillsborough County Public Schools. In 1993, she launched her real estate career with Century 21. For her first year performance she won the Rookie of the Year award. She subsequently joined RE/MAX and later owned and operated her own real estate firm in the Tampa area for 12 years. A consistent multimillion-dollar producer and a seasoned investor, Lisa carried a multimillion-dollar portfolio of rentals in the early 2000s. Lisa works with her husband, Tim, and as a team they enjoy helping people with all aspects of the real estate process. They strive to make the transaction enjoyable and pride themselves on prompt and professional service. A large portion of Lisa's business is from repeat clients and referrals, but she enjoys meeting new clients and helping first time buyers as well. Lisa and Tim live with their two sons in Wilderness Lake Preserve. In her spare time Lisa paints and enjoys working out and cooking healthy meals. She can be reached at 813.205.7337 or lisaandtimcarroll@gmail.com.
Text Us Now
Type your cell phone number and click TEXT ME to receive a text from an agent.
Call Us Now!
Call us for immediate assistant by one of our experience and knowledgeable agents.
Click to call with your mobile phone.
Send a Message Now
It's fast and easy to contact an agent. Just fill out the form below and we will contact you.
Testimonials
Knowing that I would be selling a home and purchasing another within the Tampa Bay area, I studied various realtors from afar via marketing and web based info. Ultimately, Ray's professionalism stood out above the others, so I reached out to him as my first choice. From our first meeting to the last piece of transactional info, Ray's competency, ability to solve problems easily, and prioritization of issues was first class. When given the opportunity twice to put his profit before the customer's needs, he chose the customer. It was a pleasure relying on Ray and his associate Josef, and would highly recommend to anyone!
Single Family home in 2018 in Tampa, FL