Recent Sales
5122 19th St

Zephyrhills, FL 33542
$132,000
Map to 5122 19th St
Meet Ginger Bennett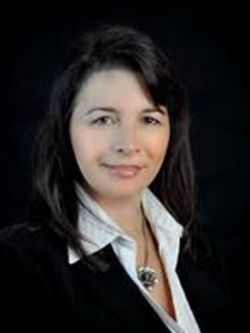 For most of her life, Ginger has lived in the Tampa Bay area, including Temple Terrace, South Tampa, Carrollwood, Lutz, and more recently in Odessa, where she enjoys lakefront living. After working in the insurance industry for over 10 years, Ginger owned and operated several successful businesses and franchises in the restaurant and financial services fields. Winning many sales and leadership awards, she served many years as President of both the Advertising Boards and Franchisee Co-op for over 120 franchise locations, as well on various other boards including her homeowners association. Her past experience, which included managing her own residential and commercial investment properties and led her to become a licensed Realtor, has honed her expertise and skills at marketing and real estate negotiations. Ginger believes very strongly in customer service, works hard to ensure her clients' satisfaction, and helps them get the most for their money whether they are buying or selling. In addition, she helps out various charitable organizations, including Metropolitan Ministries, Keeping Tampa Bay Beautiful, and the Girl Scouts.
Text Us Now
Type your cell phone number and click TEXT ME to receive a text from an agent.
Call Us Now!
Call us for immediate assistant by one of our experience and knowledgeable agents.
Click to call with your mobile phone.
Send a Message Now
It's fast and easy to contact an agent. Just fill out the form below and we will contact you.
Testimonials
Knowing that I would be selling a home and purchasing another within the Tampa Bay area, I studied various realtors from afar via marketing and web based info. Ultimately, Ray's professionalism stood out above the others, so I reached out to him as my first choice. From our first meeting to the last piece of transactional info, Ray's competency, ability to solve problems easily, and prioritization of issues was first class. When given the opportunity twice to put his profit before the customer's needs, he chose the customer. It was a pleasure relying on Ray and his associate Josef, and would highly recommend to anyone!
Single Family home in 2018 in Tampa, FL