Recent Sales
7512 Dolonita Dr., #7512

Tampa, FL 33615
$125,000
Map to 7512 Dolonita Dr., #7512
Meet Michael (Beef) Moran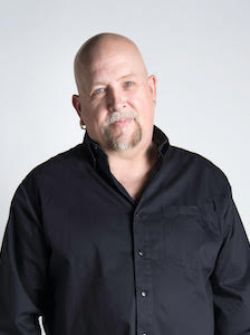 Beef's love of "unique homes", which began in his hometown of Boston, is what lured him into the real estate business. Beef's background ranges from advertising to finance. He worked in Boston Radio for 10 years as an advertising account executive before moving on to Harley-Davidson. There he worked as a sales consultant and finance manager, proudly leading the company as the "Top Finance Manager" for 6 years straight. Moving on to the next chapter in his life, Beef has found his passion, working as a Realtor. Finding you the perfect place is his GOAL! Fun note: For a few years in the early 2000's Beef worked as the house manager in Palm Springs, CA for a famous dermatologist, whose nurse surrogated Michael Jackson's two eldest children. You can reach Beef directly at 813.955.4777 or by email at Beefsellstampa@gmail.com.
Text Us Now
Type your cell phone number and click TEXT ME to receive a text from an agent.
Call Us Now!
Call us for immediate assistant by one of our experience and knowledgeable agents.
Click to call with your mobile phone.
Send a Message Now
It's fast and easy to contact an agent. Just fill out the form below and we will contact you.
Testimonials
Knowing that I would be selling a home and purchasing another within the Tampa Bay area, I studied various realtors from afar via marketing and web based info. Ultimately, Ray's professionalism stood out above the others, so I reached out to him as my first choice. From our first meeting to the last piece of transactional info, Ray's competency, ability to solve problems easily, and prioritization of issues was first class. When given the opportunity twice to put his profit before the customer's needs, he chose the customer. It was a pleasure relying on Ray and his associate Josef, and would highly recommend to anyone!
Single Family home in 2018 in Tampa, FL