Recent Sales
12710 Trucious PL

Tampa, FL 33625
$249,900
Map to 12710 Trucious PL
Meet Oscar Contreras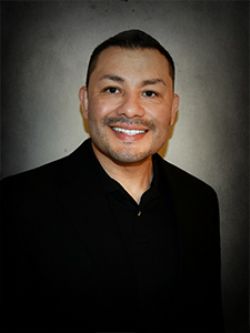 Oscar's prior employment history included three years selling electronics equipment and ten years working at a financial institution. Oscar became a Realtor in 2007, joined our team in mid-2011, and quickly demonstrated that he was a multimillion-dollar sales producer. Oscar's motto shouts, "Customer Service!" He takes great pride in the fact that, at the end of each transaction, his clients are extremely satisfied. His follow-up is exceptional, too - just because the sale is done doesn't mean Oscar is done. To get some insight into Oscar's success, in early 2012, I accessed Zillow.com, which displays ratings of those Realtors who are reviewed by their customers according to likeliness to recommend, local knowledge, process expertise, responsiveness, and negotiation skills. Out of a best possible rating of 5, Oscar's overall rating was 4.9. A resident of the Westchase area, he has fully recognized all the community has to offer. For relaxation he likes to spend time with his family, play poker, and play in a flag football league. Habla espanol.
Text Us Now
Type your cell phone number and click TEXT ME to receive a text from an agent.
Call Us Now!
Call us for immediate assistant by one of our experience and knowledgeable agents.
Click to call with your mobile phone.
Send a Message Now
It's fast and easy to contact an agent. Just fill out the form below and we will contact you.
Testimonials
Knowing that I would be selling a home and purchasing another within the Tampa Bay area, I studied various realtors from afar via marketing and web based info. Ultimately, Ray's professionalism stood out above the others, so I reached out to him as my first choice. From our first meeting to the last piece of transactional info, Ray's competency, ability to solve problems easily, and prioritization of issues was first class. When given the opportunity twice to put his profit before the customer's needs, he chose the customer. It was a pleasure relying on Ray and his associate Josef, and would highly recommend to anyone!
Single Family home in 2018 in Tampa, FL