Recent Sales
7373 Monterey Blvd

Tampa, FL 33625
$183,000
Map to 7373 Monterey Blvd
Meet Ksenia Akishina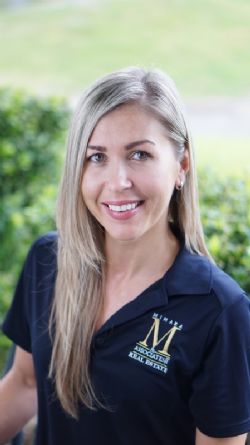 Originally from Murmansk, Russia, Ksenia has been happily settled in the Sunshine State for over 20 years. Prior to embarking on her real estate sales career, Ksenia spent five years learning the ins and outs of real estate on the legal end by working closely with a Tampa real estate attorney. While still in high school, Ksenia's first office job was for a prominent land developer as an administrative assistant where she learned about real estate on the commercial and retail side. Ksenia became a licensed real estate agent in 2010 and her approach to serving her clients is simple: provide expert assistance and exemplary customer service. With those two outcomes in mind, Ksenia has a way of building meaningful relationships and guiding even the most challenging situations to close. Ksenia also speaks Russian.
Text Us Now
Type your cell phone number and click TEXT ME to receive a text from an agent.
Call Us Now!
Call us for immediate assistant by one of our experience and knowledgeable agents.
Click to call with your mobile phone.
Send a Message Now
It's fast and easy to contact an agent. Just fill out the form below and we will contact you.
Testimonials
Knowing that I would be selling a home and purchasing another within the Tampa Bay area, I studied various realtors from afar via marketing and web based info. Ultimately, Ray's professionalism stood out above the others, so I reached out to him as my first choice. From our first meeting to the last piece of transactional info, Ray's competency, ability to solve problems easily, and prioritization of issues was first class. When given the opportunity twice to put his profit before the customer's needs, he chose the customer. It was a pleasure relying on Ray and his associate Josef, and would highly recommend to anyone!
Single Family home in 2018 in Tampa, FL