About Mihara & Associates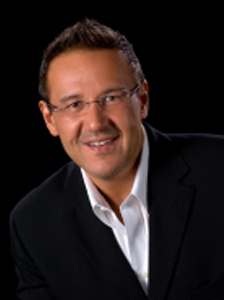 Our Mission Statement: "We will clearly identify the customer's unique needs and expectations, formulate an applicable strategy, and execute it to obtain the best price, terms and conditions." While other Real Estate companies were dismantling, Ray Mihara, P.A., the predecessor of Mihara & Associates, Inc., opened its own office independently of the firm acting as its broker, intensified its marketing, retained all its staff, and added to the Team a seasoned recruiter and Real Estate sales trainer as Vice President. Additionally, Ray Mihara, the President of Ray Mihara, P.A., decided the time was right for him to become a broker, and in January 2012, Mihara & Associates, Inc. became an independent real estate brokerage.We believe now is the time when the best of the best is needed to help our community deal with the current Real Estate difficulties. We bring to our clients an experienced team of Realtors to help deal with today's serious Real Estate problems. We want to set the standard for the best customer service and successful home sales in the country.
Everyone is working hard to establish Mihara & Associates, Inc. as the leading brokerage in the Real Estate community. Therefore, we have created Mihara & Associates, Inc. as a marketing-driven firm, whereby to a greater degree than other real estate brokerages we implement company-wide marketing strategies to increase the productivity of our sales associates.
Track Record in Tampa Bay
Prior to Mihara & Associates, Inc. becoming an independent real estate brokerage, the Mihara Team had been affiliated with three other brokers and from 1998 through 2011 maintained its top agent status. Our accomplishments included:
Top 1% – Nationwide
Cumulative Sales Volume since 1998 – over $235 million
Cumulative Number of Transactions since 1998 – over 1,000 homes sold
Top 1% Sales Volume – Florida
Top 50 Agent – Tampa, Florida
Top Selling Agent with its former brokers since 1998
Top Listing Agent with its former brokers since 1998
Top Total Volume with its former brokers since 1998
Top Total Units Closed for its former brokers since 1998
Customer Service Awards consistently from its former brokers since 1998
We will continue our efforts to enhance the property value of the areas we service and will maintain our relentless focus on customer satisfaction.
Why We're Different
DO YOU LIVE IN A HOUSE OR AN INVESTMENT?
Well actually, both. The original American Dream of owning your own home is now an old-fashioned way of looking at things. Your own "four walls" is now a major investment, if not a full-fledged profit center for you. This means that to regard your Realtor as just a Real Estate Agent is shortsighted; your Realtor is really an investment counselor with a particular specialty.
This is how the Mihara Team thinks. Our Associates aren't just good at selling, we understand investing as well. When you ask us how to make money at Real Estate, we'll tell you. And because all of us have come from other profit-making ventures, we'll show you how to maximize your housing profit potential.
But Mihara & Associates, Inc. doesn't stop there. Because your present home is your present investment, it needs to be marketed as something more than just a house. IT HAS TO BE MARKETED AS THE NEXT PERSON'S INVESTMENT. Can you see the difference? We do, and this is where we excel. We personally invest in real estate, profitably. Ray Mihara is the marketing and real estate investing guru, and as a client, you get more than his name: you get his attention.
All the Realtors at Mihara & Associates, Inc. can do, at the very minimum, these five things well:
Sell, sell well, and sell honestly
Know how to invest in housing
Listen to you
Act appropriately on what they've heard (i.e. customer service)
Negotiate well
Regardless of who your personal associate is, you get competence, professionalism, and access to some of the best brains in the business – and that's regardless of the commission schedule you choose.
Ready for more? Just continue on our site.
Text Us Now
Type your cell phone number and click TEXT ME to receive a text from an agent.
Call Us Now!
Call us for immediate assistant by one of our experience and knowledgeable agents.
Click to call with your mobile phone.
Send a Message Now
It's fast and easy to contact an agent. Just fill out the form below and we will contact you.
Testimonials
We used Mihara and Associates for both buying and selling a house. They are highly professional and very knowledgeable of the Tampa Bay real estate market. They are great to work with. They answered all of our questions. They helped us price our home right so that it sold quickly and helped us find the home we wanted in a sellers market. We would go back to them again the next time we need to sell or buy a house and would highly recommend them to anyone else who needs to sell or buy a house.
Dave R.