Management Team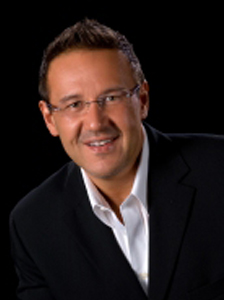 Ray Mihara
Broker and President of Mihara & Associates, Inc.
I've been in marketing and sales since I graduated with a bachelor's degree in Business Administration from Roger Williams University in 1990. I played hockey as a kid through and up to my four years of varsity university hockey and pursued my love for hockey into the business arena, where I was first involved in the promotion and advertising of the Buffalo Sabres professional hockey team. I moved to Tampa in 1992 to join the sales and marketing group of the then-newly-formed Tampa Bay Lightning. During my four years with the Lightning, I headed up a sales group that helped establish many national attendance records. I also served as a consultant in other sports-related enterprises, but as long as I can remember I have always had a special interest in real estate, where I found my greater calling.
I became a Realtor in 1996. I consistently performed as a Top Sales Agent with my former brokers from 1998 through 2011, and since 1998, I have maintained my ranking in the top 1% nationwide for sales volume. Now as an independent broker, I am working hard to establish Mihara & Associates, Inc. as the leading brokerage in the Real Estate community.
Perhaps because of my competitive nature, I'm in my comfort zone to do battle for my clients who are facing foreclosures. It takes patience and pure doggedness to deal successfully with banks overwhelmed with foreclosures. I feel I have become an expert in ways of getting my clients' homes sold. These sales have a rather special meaning to me; it feels very good to have helped my clients out of a very tough situation.
I really love selling real estate. I believe that home ownership is still the American Dream and an investment as well, and my knowledge, compassion and dedication are geared to make it happen for my clients. I work hard to have a positive impact on your experience towards the attainment of your home. And you can reach me anytime, day or night. I answer my phone calls and I respond to my e-mails. My cell phone is (813) 240-5255, and my e-mail address is RayMihara@aol.com.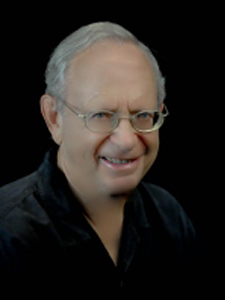 Les Glick
Corporate Advisor
Les is an independent advisor to corporate management of private and public companies. His background includes over 40 years of creating, managing, consulting to, and investing in companies in a variety of industries. One of the companies that he cofounded, Genex Corporation, was among the 100 fastest growing public companies in the 1980s. As CEO of Genex, Les hosted and met with dignitaries, such as Margaret Thatcher and Al Gore. Les was also the cofounder and first president of a major trade association, now known as BIO, the largest biotech trade association worldwide. He has been a guest on various TV and radio programs broadcast by the major networks in the United States and Europe. He has also been featured in numerous articles in the leading newspapers and magazines throughout Europe, Japan, Australia, and the United States, including The New York Times, The Washington Post, Newsweek, Time, Fortune, and Forbes. Needless to say, Mihara & Associates, Inc. is fortunate to have someone of his stature and business acumen involved in its corporate decisions and long range strategic planning. In Les' spare time he plays jazz guitar and performs in a duo known as G Strings. His record company, Cooper Alport Productions, also produces CDs of a number of jazz artists.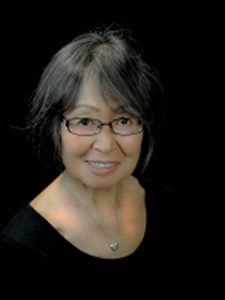 Judy Mihara
Director, Financial Operations and Quality Assurance
Judy has 35 years of sales experience in a variety of industries: air freight services, biotech products, electronic test equipment, and information technology systems. And in each of these industries, she won numerous awards exceeding sales quotas. No surprise, then, that she has been a sales recruiter and a management consultant in sales force development. As a Realtor in 1998, Judy co-founded Ray Mihara, P.A., the predecessor of Mihara & Associates, Inc., where she continues to oversee financial operations and overall quality control. She insists that each Associate excel in salesmanship, knowledge of the homes and neighborhoods, and, especially, listening skills and the carry through of promises. "My experiences tell me that the key to sales success is honesty, reliability, product knowledge, and great customer service." She adds, "Ray and I work well together because our philosophies are the same. A music buff, Judy co-produces and markets recordings for a variety of jazz combos – and she's also a great cook!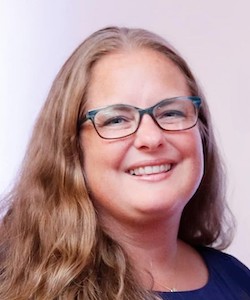 Stephanie Parker
Financial Administrator
Stephanie is a true Floridian, born and raised in Tampa. She attended Florida State University and remains an avid Seminole football fan. Her first real estate experience began in a local real estate attorney's office in 2003. Being a quick learner, she soon transferred to the attorney's title company where she became proficient at processing. After only a year, she found her niche and began closing transactions. In 2011, she obtained her Title license and continued to flourish in the industry, becoming the Office Manager. Loving real estate, Stephanie changed gears in 2017, when she joined our firm, where her extensive title background and experience, along with her ability to multi-task and organize, make her a valuable asset for our team. With her tech experience and forte in problem solving, she is another go-to person for our office. Stephanie covets her family time, especially with her daughter and furry children. Her love for music is evident whether singing, playing piano or watching musicals at the theater. She enjoys playing basketball and volleyball, watching football and movies, volunteering at her church, camping, kayaking, and doing Math!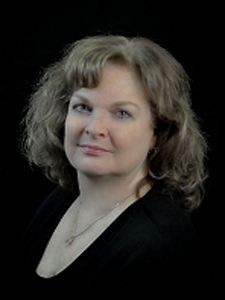 Cathy Renwick
Operations Director
A licensed Realtor since 1972, both as a Buyer's Agent and as a Listing Agent, Cathy was a multimillion dollar producer before joining Ray Mihara, P.A., the predecessor of Mihara & Associates, Inc., as Office Manager. Over the years she has assisted me, seamlessly, in implementing the services that we promise our customers and in carrying out our marketing programs. Indeed, because we have created Mihara & Associates, Inc. as a marketing-driven firm, whereby to a greater degree than other real estate brokerages we implement company-wide marketing strategies to increase the productivity of our sales associates, Cathy now focuses primarily on marketing as well as our overall operations. She is also one of our in-house techies because of her many years in the telecommunications and computer software industries as a Senior Documentation Analyst. Having lived in Tampa most of her life, she is familiar with the area's housing patterns, its history, its trends, and also its equine population. In fact, she is a past president of the Tampa Horse Show Association. However, Cathy does not confine her fondness for animals to just horses but is also great with cats, dogs, birds, and even ferrets.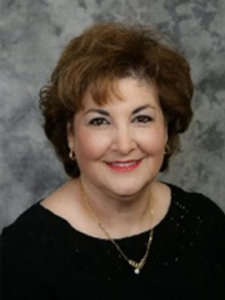 Joan Landwehr
Realtor and Compliance Administrator
Proficient at multitasking, Joan is our go-to person for navigating the maze of real estate requirements and regulations. She monitors all of our listings and closings, reviews all of our clients' contracts, and facilitates the resolution of unexpected issues. Born in Pittsburgh and having lived in Brooklyn and New Jersey, Joan worked in New York City in Sales and Marketing before moving to Tampa. She obtained her real estate license in 2002, then worked as an on-site sales agent for new homes builders, and subsequently worked as a licensed real estate assistant for a residential real estate firm. Joan is also an entrepreneur, having started a manufacturing business, which designed and sold personalized children's wall décor and bedding to upscale juvenile furniture stores nationwide. In her spare time, having previously enrolled in an on-line yearlong program at Top Chef University, Joan is a practitioner of the culinary arts.
Text Us Now
Type your cell phone number and click TEXT ME to receive a text from an agent.
Call Us Now!
Call us for immediate assistant by one of our experience and knowledgeable agents.
Click to call with your mobile phone.
Send a Message Now
It's fast and easy to contact an agent. Just fill out the form below and we will contact you.
Testimonials
We used Mihara and Associates for both buying and selling a house. They are highly professional and very knowledgeable of the Tampa Bay real estate market. They are great to work with. They answered all of our questions. They helped us price our home right so that it sold quickly and helped us find the home we wanted in a sellers market. We would go back to them again the next time we need to sell or buy a house and would highly recommend them to anyone else who needs to sell or buy a house.
Dave R.