What's New with Us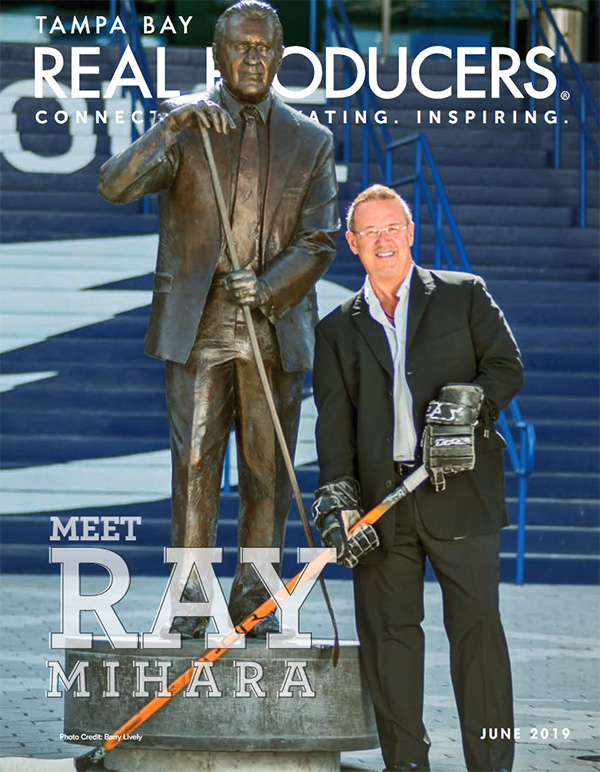 Along with accolades such as being ranked #15 out of 750 real estate agencies in the Tampa Bay area, Mihara & Asscociates' very own Ray Mihara was also just recognized in the June issue of Tampa Bay Real Producers Magazine!
In the feature, Ray discusses how being a player/coach has helped lead Mihara & Associates, Inc. to the successful company it is today with his mentor and Tampa Bay Lightning founder, Phil Esposito!
And that is why we are ranked as one of Tampa's Top 20 Real Estate Companies!
We are proud to tell you …
In January 2012, Mihara & Associates, Inc. became an independent real estate brokerage. Our boutique-style company started with only 7 agents and has now grown to 74. In just seven years, we have already LISTED and SOLD 1,520 properties! In addition, our buyer's agents have SOLD 1,763 properties! That's over 3,280 properties SOLD!
Text Us Now
Type your cell phone number and click TEXT ME to receive a text from an agent.
Call Us Now!
Call us for immediate assistant by one of our experience and knowledgeable agents.
Click to call with your mobile phone.
Send a Message Now
It's fast and easy to contact an agent. Just fill out the form below and we will contact you.
Testimonials
We used Mihara and Associates for both buying and selling a house. They are highly professional and very knowledgeable of the Tampa Bay real estate market. They are great to work with. They answered all of our questions. They helped us price our home right so that it sold quickly and helped us find the home we wanted in a sellers market. We would go back to them again the next time we need to sell or buy a house and would highly recommend them to anyone else who needs to sell or buy a house.
Dave R.