New Construction
Why You Should Use a Buyer's Agent When Looking at New Construction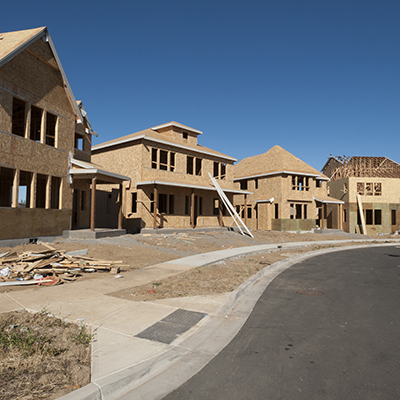 When considering buying a new home from a builder, it is important for you to enlist the services of a Buyer's Agent to protect your interests. Builders' representatives have a fiduciary obligation to get the highest price and best terms for the builder. You need someone who is qualified and knowledgeable working on your side. A Buyer's Agent will:
Research new construction homes, determine their availability and inform you as to the builder's reputation.
Show you neighborhoods that provide the most amenities you are seeking.
Collect information that may enhance your bargaining position.
Negotiate the best price and terms for you.
Assist with finance options.
Review all information communicated by the builder and the builder's representatives to eliminate uncertainties.
Advise you as to the various inspections needed to ensure the builder has performed quality workmanship that meets your expectations.
And, again, the best thing is . . . you do not pay a commission for these services!
Remember . . . don't sign anything without an Agent present to represent you!
Text Us Now
Type your cell phone number and click TEXT ME to receive a text from an agent.
Call Us Now!
Call us for immediate assistant by one of our experience and knowledgeable agents.
Click to call with your mobile phone.
Send a Message Now
It's fast and easy to contact an agent. Just fill out the form below and we will contact you.
Testimonials
We used Mihara and Associates for both buying and selling a house. They are highly professional and very knowledgeable of the Tampa Bay real estate market. They are great to work with. They answered all of our questions. They helped us price our home right so that it sold quickly and helped us find the home we wanted in a sellers market. We would go back to them again the next time we need to sell or buy a house and would highly recommend them to anyone else who needs to sell or buy a house.
Dave R.