Mihara and Associates Blog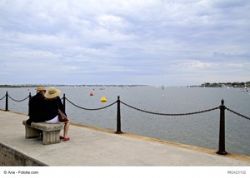 It's no mystery why thousands of retirement-age people choose Florida as the place they'd most like to live during their golden years.

The warm weather, tropical ocean breezes, and vacation-like environment are among the many reasons there's always a steady stream of retirees moving to Florida or relocating within the state.

Whether you're looking for a beachfront property or a cottage in a senior community, the choices are as varied as the people who make their homes here.
Text Us Now
Type your cell phone number and click TEXT ME to receive a text from an agent.
Call Us Now!
Call us for immediate assistant by one of our experience and knowledgeable agents.
Click to call with your mobile phone.
Send a Message Now
It's fast and easy to contact an agent. Just fill out the form below and we will contact you.
Testimonials
We used Mihara and Associates for both buying and selling a house. They are highly professional and very knowledgeable of the Tampa Bay real estate market. They are great to work with. They answered all of our questions. They helped us price our home right so that it sold quickly and helped us find the home we wanted in a sellers market. We would go back to them again the next time we need to sell or buy a house and would highly recommend them to anyone else who needs to sell or buy a house.
Dave R.