Short Sales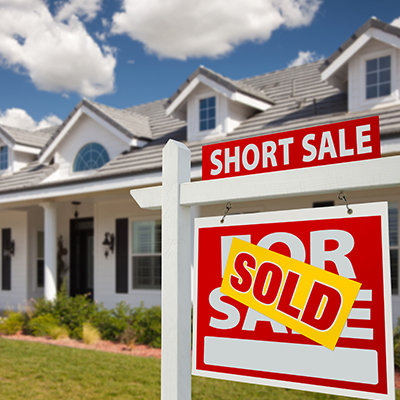 A short sale, simply stated, occurs when a home is sold for less than what is owned on it. Our knowledge, experience, professionalism, hard work, and pure doggedness have resulted in successfully closing over 500 short sales so far.
Here are a few things you should know about how to handle short sales:
We will list your home for FREE. You pay NO COMMISSION.
We handle all the negotiations with your lender(s).
We offer FREE assistance in helping you find a place to live that is willing to lease to those with a short sale credit history.
Recently, some lenders are offering new programs that streamline the short sale process and add cash incentives to those who short sale their home to help them relocate or possible even purchase another home. Please note that this may only pertain to select lenders or programs and you must be able to qualify for a new loan. There are programs available that include some or all of the following features:
Less financial documentation required
No deficiency judgment on the mortgage
No promissory note
Minimal credit score damage
$3000 or MORE cash incentive paid at closing
Lender Approval Statements
The following are ACTUAL STATEMENTS from a few of the lender approval letters we have received as a result of our negotiations for our sellers. The amount forgiven reflects the difference between the balance due on the loan and the amount the lender received from the short sale of the home.
"[Name of Lender] agrees not to pursue a deficiency judgment for any unpaid amounts on the loan after tender of the net sale proceeds in accordance with this approval letter." – $115,000 FORGIVEN
"We will accept the sale proceeds as full satisfaction of your mortgage. Any remaining amount of indebtness will be fully discharged on the mortgage and we will release you from all resposibilities for repaying your mortgage." – $113,000 FORGIVEN
"The shortfall amount (outstanding loan balance including additional charges, less net sale proceeds paid to [name of lender], estimated $103,560.63 is FORGIVEN"
"Upon receipt of the agreed amount, [name of lender], and/or its investors will waive the remaining balance due on the above referenced loan and release the borrower from further obligation therein, and waive all rights to pursue further judgement or deficiency." – $25,082.52 FORGIVEN
Text Us Now
Type your cell phone number and click TEXT ME to receive a text from an agent.
Call Us Now!
Call us for immediate assistant by one of our experience and knowledgeable agents.
Click to call with your mobile phone.
Send a Message Now
It's fast and easy to contact an agent. Just fill out the form below and we will contact you.
Testimonials
We used Mihara and Associates for both buying and selling a house. They are highly professional and very knowledgeable of the Tampa Bay real estate market. They are great to work with. They answered all of our questions. They helped us price our home right so that it sold quickly and helped us find the home we wanted in a sellers market. We would go back to them again the next time we need to sell or buy a house and would highly recommend them to anyone else who needs to sell or buy a house.
Dave R.